"Eat Mo-rai" 2008 Mo-rai beach,Ishikari-city,Hokkaido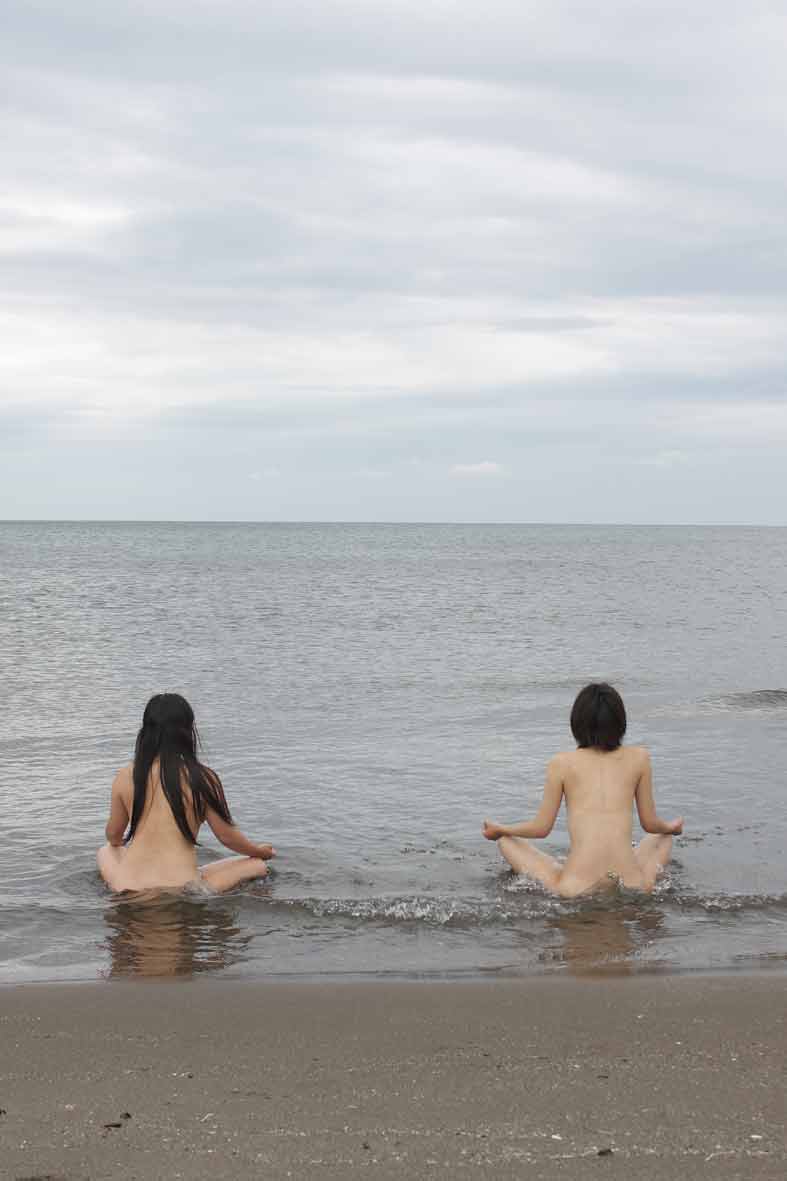 There was perfect. Originally the earth was such a place.Water, Land, Sky, Wind, Light and Darkness….I could only try to tuning at there. Simlpy and simply, I heard the words that something in there speaks, I waited for the moment while a border with oneself and the outside became indefinite. I empty my mind and to accept of outside. To know the big flow.
The time is for rebuild my own spirit.
All expression starts from there.